Remembering our Comrades, Auxiliary and Family:
Daniel Joseph Karp
, loving husband, father, grandfather and great grandfather died peacefully at home in Kansas City, MO on March 27, 2020 with his loving wife Rosemary by his side. He was born in Brooklyn, NY in 1928 to Aaron Karp and Margaret Melman Karp. After graduating from Erasmus Hall High School in January 1947, he enlisted in the US Air Force where he served for twenty years, including service in the Korean and Vietnam conflicts. He was awarded a bronze star for his service in Vietnam. He retired from the Air Force in 1968 with the rank of Lt. Colonel.
Subsequently, he held various civilian jobs highlighted by nine years as Director of Operations of STONECO Lighting a part of Bairnco Corporation, and five years as Senior Group Director of Material for Revlon Corporation. In May of 1987, following the death of his loving wife of thirty-three years, Shaney Karber Karp, he moved to Kansas City and became Director of Operations for Devine Design where he worked for seven years before retiring in January 1994.
Shortly after moving to Kansas City he met Rosemary Olshanski who became his loving wife and support until his passing. Together with Rosemary, he was very active in Kansas City cultural and sports activities. A USTA national line and regional chair beginning in 1986 he umpired professional and college tennis matches until he was 80 years old. He served on the Lyric Opera Guild Board, the Shakespeare Festival Guild Board, The Kansas City People to People Board and the Kansas City Camerata Symphony Guild Board. He was also a docent at the Nelson Atkins Museum of Art for eighteen years, retiring from that position when he was 88 years old.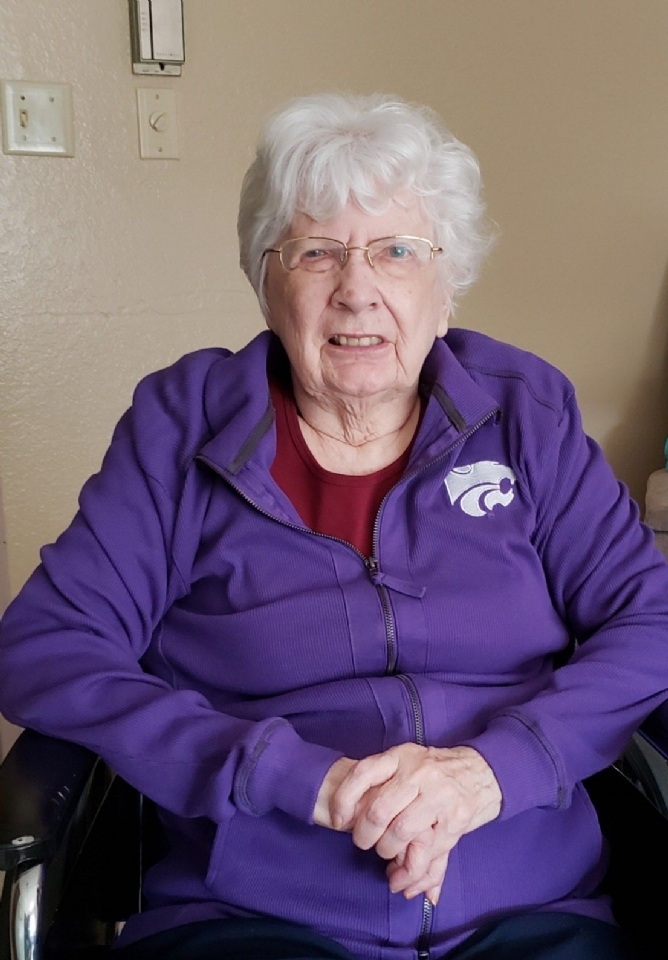 Melvadean, age 82, of Manhattan, died Wednesday February 5, 2020 at the Good Shepherd Hospice House in Manhattan.
She was born on August 11, 1937 in Lyons, Kansas, the daughter of Bill and Lillie (Koch) Manke. She attended schools in Chase, Kansas and graduated from Chase High School with the class of 1955.
On November 20, 1965 in Ellinwood, Kansas, she was united in marriage to Robert Richardson. He survives in Manhattan.
Melvadean and Robert lived in Kansas City, Missouri from 1966 until 2017 when they moved to the Manhattan area. She worked for Farmland Insurance for over 28 years until she retired.
She and Robert traveled many places. They have been to Hawaii several times, and to many places in Europe. Melvadean and Robert also loved to go on cruise trips. Melvadean always was ready for the trips that planned for the Class of 1955 from Chase High School, they went to places like Branson and Alaska, and she always was ready for the next reunion. She enjoyed playing cards and watching the Lawrence Welk show when she could. Her family and grandkids were important to her, she and Robert tried to go to as many of the grandchildren's activities as they could.
In addition to her husband Robert, she is survived by her children, Renee Lupfer (Barry) of Snellville, Georgia and Brett Richardson, of Manhattan; also, her grandchildren: Scott Lupfer (Olivia), Bryan Lupfer, and Sage Lupfer; and her sisters: Evelyn Kowalke, Gloria Hanson, and Delores Quasenbarth.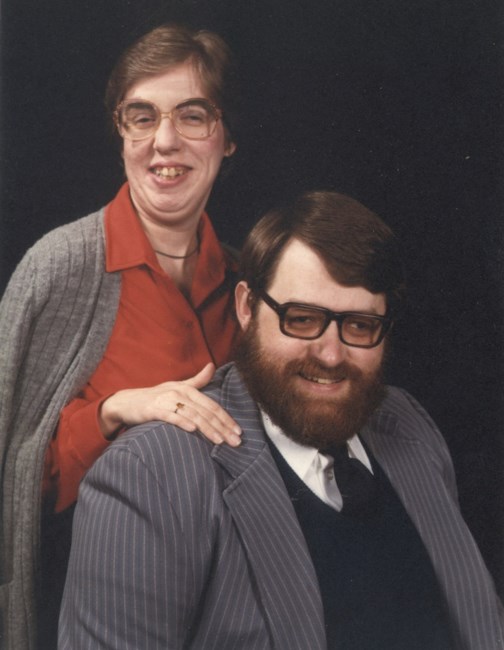 Cheryl Joyce (Phillips) Hainkel
MARCH 31, 1950 – FEBRUARY 4, 2019
Cheryl, 68, of Kansas City North, MO went home peacefully on February 4, 2019 next to her loving Husband.
She was born to Don and Doris Phillips on March 31, 1950 in Hutchinson, Kansas. She attended Nickerson High School, Hutchinson Community College, and Southwestern College graduating in 1972. Cheryl was employed by the Social Security Administration rising to the position of Claims Representative. She was also Regional Vice President of Council 220 of the AFGE. She retired in 2015 after 40 years with the agency.
Cheryl was active in the VFW and Military Order of the Cooties. She achieved the positions District 3 Auxiliary President Missouri VFW and Grand President of the Military Order of the Cooties Auxiliary before her passing.
Cheryl was preceded in death by her mother, Doris Phillips and a niece, Shania.
Survivors include her husband of 34 years, TJ Hainkel; father, Don Phillips; sister, Bev Baker; a nephew; niece; and 3 great nephews. Also survived by 2 stepchildren, Alan Hainkel and Crystal Deshazer.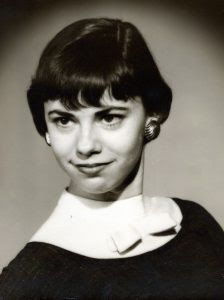 Darlene R. "Dee" Donnelly
"Dee" Donnelly, 83, of Parkville, MO passed away December 8, 2019 in Kansas City, MO. She was born May 10, 1936 in Round Spring, MO the daughter of Fred and May (Sellars) Deatherage.
She proudly served in the United States Navy from August 29, 1955 until her honorable discharge on November 29, 1957. During that time she was an Airman Third Class air traffic controller. Dee married the love of her life and best friend, Eugene J. "Doc" Donnelly on November 15, 1956 in Hutchinson, KS. They made their home in Parkville, MO, where Dee worked alongside her husband as a veterinary tech.